PRO-LM-LED-FLUO LED Light Sources for Fluorescence

Modern sources of excitation illumination offer significant advantages compared to standard fluorescence lamps. Compatible with OLYMPUS® BX/CX/CKX series microscopes.
Features
PR-LC22 control unit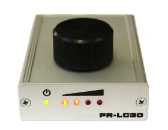 PR-LC30 control unit
Lifetime over 20 000 hours
Low power consumption and low heat generation
Smooth intensity adjustment
Constant brightness – no flickering and no interference with the camera's image frequency
Powered by manual PR-LC30 or PC controllable PR-LC22 control units
Option of PC control via USB interface – supported by QuickPHOTO software
Environmentally friendly solution – free from halogen and mercury
CE certified and RoHS compliant
Available Models
Blue 465 nm (FITC)

Green 525 nm (TRITC)

UV 400 nm (DAPI)

UV 365 nm

Spectral Characteristics
Blue
Green
UV 365 nm
Compatible Microscopes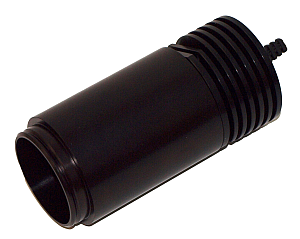 PRO-LM-LED-FLUO light source with PRO-LM-LEDAD adapter
OLYMPUS® Microscopes
OLYMPUS® BX / CX / CKX series using PRO-LM-LEDAD optical adapter
Dimensions (in mm)
Related Products
---
OLYMPUS® is a registered trademark of OLYMPUS Corp.
LABOMED® is a registered trademark of Labo America, Inc.