QuickPHOTO MICRO - Microscope Software
QuickPHOTO MICRO is an advanced version of QuickPHOTO microscope software intended mainly for life science and earth science applications. It is developed by PROMICRA since 2004. The program features all the functions of QuickPHOTO CAMERA and additionally provides advanced measuring and reporting functions. It can be used with any brand and type of optical microscope equipped with a photo port.
Features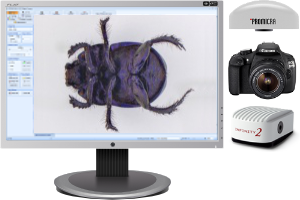 Image Acquisition and Live View
Image acquisition and live view from a wide range of imaging devices (microscope digital cameras, DSLR cameras, analog cameras, scanners)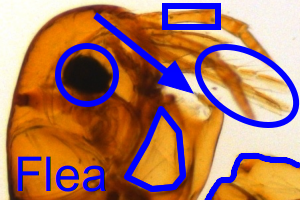 Annotations and Editing
Text annotations, indication of interesting areas, crop, rotation, flip, mirror, resize, brightness, contrast, color balance, histogram adjustment, filters, white balance, black balance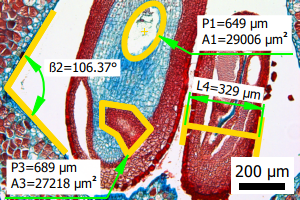 Measurements
Measurements in acquired images and in live view*. Measured values are displayed in a well-arranged table with basic statistics. The values can be exported to a Microsoft® Excel® file or a text file.
*measurements in live view are available for Lumenera INFINITY and PROMICAM cameras only
Calibration
Simple way to calibrate different objectives and zoom positions. The calibrations are protected by a digital signature and can be locked with a password protection.
Reports
Images with tables of measured values can be easily exported to reports in Microsoft® Word format. Users can create their own report templates with various layouts and number of images.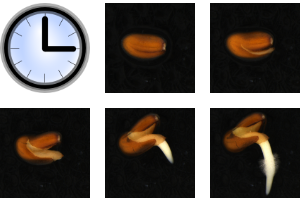 Time-Lapse Capturing
Automatic time-lapse image capturing with the option to control computer controlled illuminators.
Time-Lapse Video
The built-in Time-Lapse Video module can be used to create HD video clips (with resolution up to 1920 x 1080 pixels) from time-lapse captured images.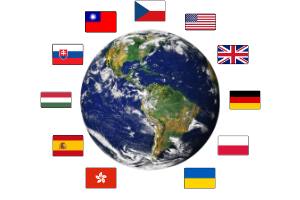 Localization
Multilingual user interface: English, German, Czech, Slovak, Polish, Spanish, Hungarian, Russian, Ukrainian, Traditional Chinese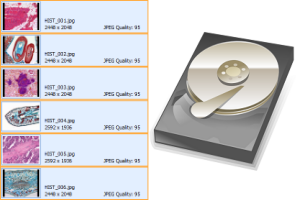 Advanced Saving
Advanced functions for saving of multiple images at once. Option to automatically save acquired images to a predefined folder immediatelly after acquisition.
Two-Monitor Workstation
The main program window can be displayed on primary display, while the camera control panel with a live view from a microscope can be displayed on secondary display.
Measurement Features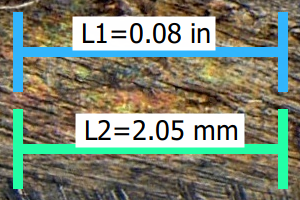 Metric and Imperial Units
Measurements in metric and imperial units: µm, mm, in, mils, thou.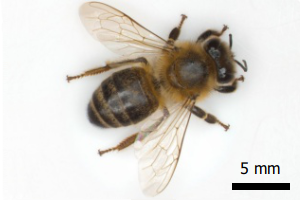 Scale Bar
Calibrated scale bar insertion – options to define type, size and colors; vertical or horizontal position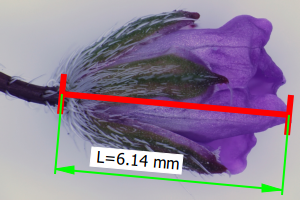 Dimensions
Measuring of a line segment and polyline length
Areas and Perimeters
Measuring of perimeter and area of an ellipse, rectangle/square and polygon
Angles
Measuring of angles (arbitrary angle, angle from the X-axis, angle from the Y-axis)
Object Counting
Manual counting of objects. Options for counting of different groups of objects.
Phase Analysis
Measuring of percentage amounts of particular phases in the image
Overlay Grid
Display of a calibrated overlay orthogonal grid
Optional Features
Remote Trigger
A remote trigger is an optional accessory which makes image acquisition even more comfortable. The images can be acquired by pressing a trigger button.
System Requirements
Minimum Requirements
Recommended Specifications
Processor
Single-core 2.4 GHz
Intel® Core™ i5 / AMD RYZEN™ 5 or better
Operating Memory
1 GB
4 GB or more
USB Ports
2x USB 2.0/3.0
2x USB 3.0
Operating System
Microsoft® Windows®
XP(SP3)/Vista®/7/8/8.1/10
Microsoft® Windows®
10 (64bit)
Display Resolution
1024 x 768
1920 x 1080 or higher
Minimum Requirements
Processor
Single-core 2.4 GHz
Operating Memory
1 GB
USB Ports
2x USB 2.0/3.0
Operating System
Microsoft® Windows®
XP(SP3)/Vista®/7/8/8.1/10
Display Resolution
1024 x 768
Recommended Specifications
Processor
Intel® Core™ i5 / AMD RYZEN™ 5 or better
Operating Memory
4 GB or more
USB Ports
2x USB 3.0
Operating System
Microsoft® Windows®
10 (64bit)
Display Resolution
1920 x 1080 or higher
Related Products
---
Microsoft®, Windows®, Windows Vista®, Excel® are registered trademarks of Microsoft Corp.